How British TV Abroad British German French Italian Astra TV Satellite Freeview BBC ITV Sky UKTV ZDF 3SAT DSF RTL RAI FR2 TF1

Click back for TV ABROAD information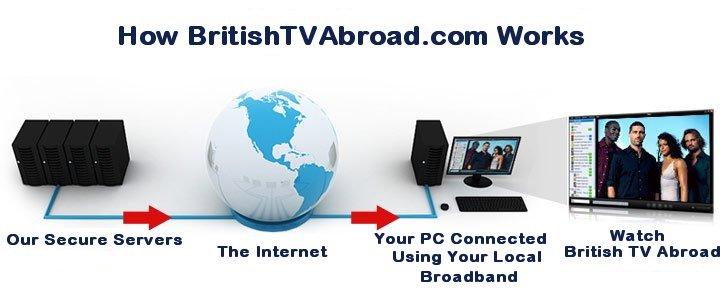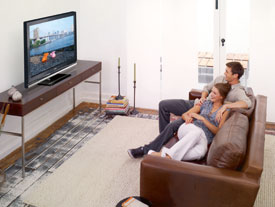 You connect to your broadband internet locally in the normal way. We provide you with a TV Abroad connection and a TV Browser on your desktop. This will enable your computer to connect to Media Shifting Technology. Then you can : -
Watch TV - Major home TV Catchup Channels on your PC.
Watch Live channels of British or German or EuroSAT Television
Guaranteed 99% connection time or unused time credited
We are not hosting or rebroadcasting TV content - We are offering a service using hosted media-shifting technology enabling TV on your computer .
Sign up for the time period thats best for you
You could now be watching all the TV that you now are missing.
A Legal solution for TV at Home or Abroad on your PC or large LCD Screen via the internet.
Watch TV Abroad
BritishTVabroad.com is a website of international travel technology company Travelnet.

Expats abroad generally British or German expats want to watch their home tv. This takes the form of Satellite TV or cable TV and now TV on the internet.Featuring Freeview, BBC,ITV,SKY Astra Satellite,ZDF, DFS, 3sat, RTL. Many expats live in Spain, France, USA as well as UAE. Satellite TV online,offers free satellite channels, in fact expat TV anywhere. This TV revolution is cheaper than many Satellite or Slingbox TV solutions